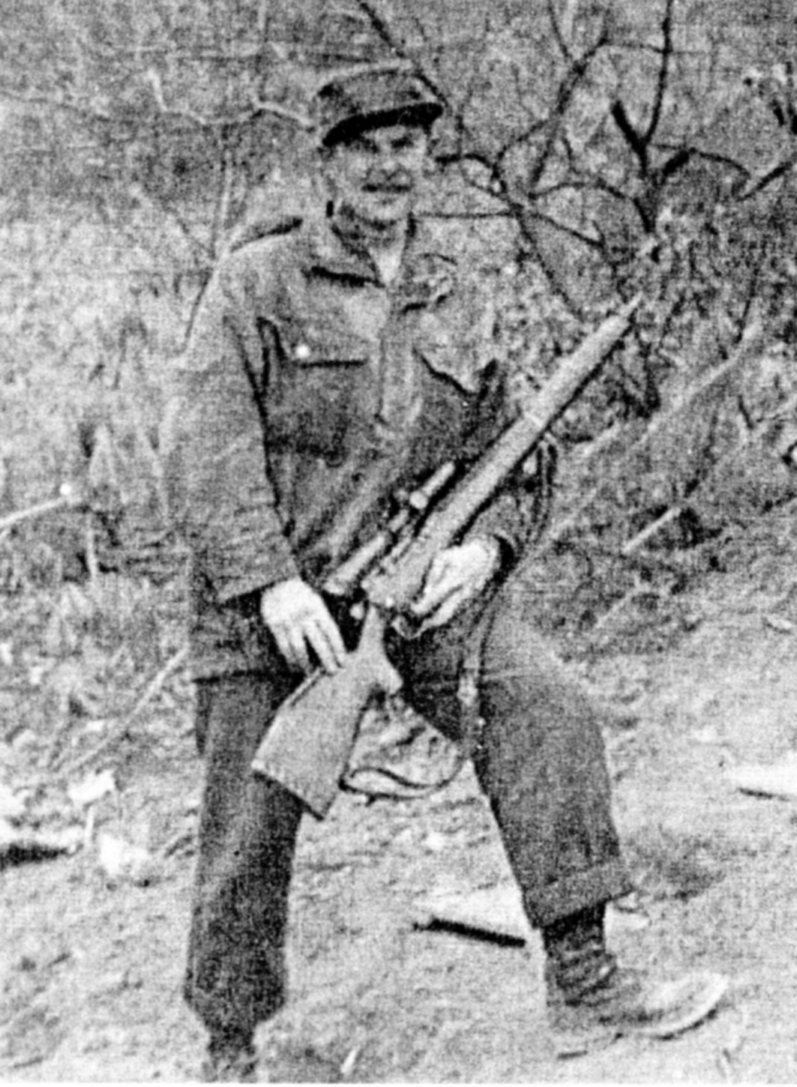 NOTE:  Contrary to what some collectors are writing, there is NO such thing as a "C67" or "C No. 67" rifle. The

RIFLE

is a Long Branch No. 4 Mk. I* (T), usually in the 80L8xxx serial number range and the 

SCOPE

is a C No.67 Mk. I.

Please use the correct terminology

.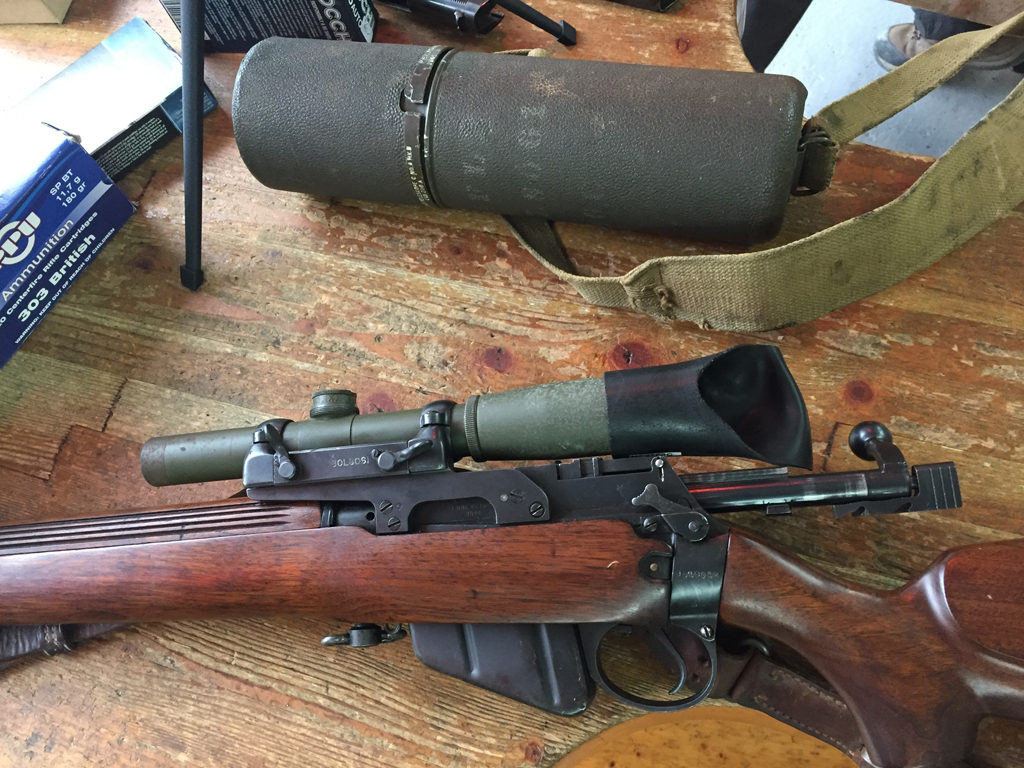 The C No. 67 Mk. I is one of the rarest of the Canadian made sniper scopes.
In 1943-1944 Canada experimented with some new sniper scopes that were simpler and lighter than the British No. 32 telescope that Research Enterprises Limited (R.E.L. ; REL) was then manufacturing for the No. 4 MK. I* (T) sniper rifles being manufactured nearby at Long Branch at Small Arms Limited (and later by Canadian Arsenals Limited). 
The experimental scopes were in 3.5X (3-1/2 power of enlargement) and 5X. The 3.5X were called "Gimball" at first, apparently due to the different reticle system. About 16 experimental scopes were made in 1943 and 1994. I own the first one made in 1944, Gimball 3.5X serial number EXP. 01-44
Although the testing troops in the U.K. loved the 5X scope and recommended it highly, the British "powers that be" said no, it was too powerful. The scope was ahead of its time. This was nonsense of course and today sniper scopes magnify to much higher levels e.g. 16X. 
R.E.L. then went into limited production and manufactured 104 of the 3.5X scopes. The British numbered these in the system as C No. 32 MK. 4. Canada objected saying that they were a totally new design, not a variation of the No. 32 scope. When the Canadian Army officially adopted the scope, the nomenclature was changed to C No. 67 MK. I. Most of the scopes appear to have had the old model numbers milled out and new numbers added. 
Of the 104 scopes made:
10 scopes went to the U.K.

2 scopes went to India

2 scopes went to Australia

2 scopes went to the USA

88 scopes stayed in Canada. One, serial number not known to me, was fitted to a presentation sporter style No. 4 Mk. I* rifle given to Major Hahn. Most of the No. 32 Mk. 4 / C No. 67 Mk. I scopes were fitted to the 80L8xxx series of No. 4 Mk. I* (T) sniper rifles. Clive Law believed that 100 were so mounted but I suspect that it is probably about 85. . 
KNOWN FATES OF C No. 67 Mk. I TELESCOPES: 
#  1-C turned up in the U.K. and is now in a Canadian collection.

#  2-C on 80L8055 in a private collection.

#  9-C on 73L7794 then 80L8007 in the U.K. Present status unknown. 

# 10-C on 80L8004. Sent to U.K. for trials. Was in the Pattern Room. Now preserved at Warminster in England. 

# 28-C in bracket 80L8045. Scope, bracket and mount survive in a private collection in the U.K. 

# 52-C turned up in Winnipeg in the barracks box of a Korean War veteran and it is now in my collection. Now paired up with 80L8006.

# 57-C found near Ottawa on Scout Sniper Rifle serial number ASC-43-3

# 63-C survives. 

# 69-C DESTROYED by a bad armourer.

# 72-C on 80L8032. Tested in the U.K. Had bright aluminum caps on turrets. Present status not known. 

# 83-C Present status not known. 

# 86-C with bracket 80L8061 (rifle believed surrendered to, and destroyed by, police in Ireland), Scope is now in the Jim Hawes' Collection. Bracket, tool, scope case and eye shield are now with 52-C on rifle 80L8006 in Colin M. Stevens' collection. 

# 104-C, the last one made, survives in a private Canadian collection and appears to have never been mounted on a rifle. 
I WOULD WELCOME CORRECTIONS AND ADDITIONS. 
HISTORICAL PHOTOS
C No. 67 Mk. I serial number 52-C in Colin MacGregor Stevens' Collection which is exactly halfway through the production