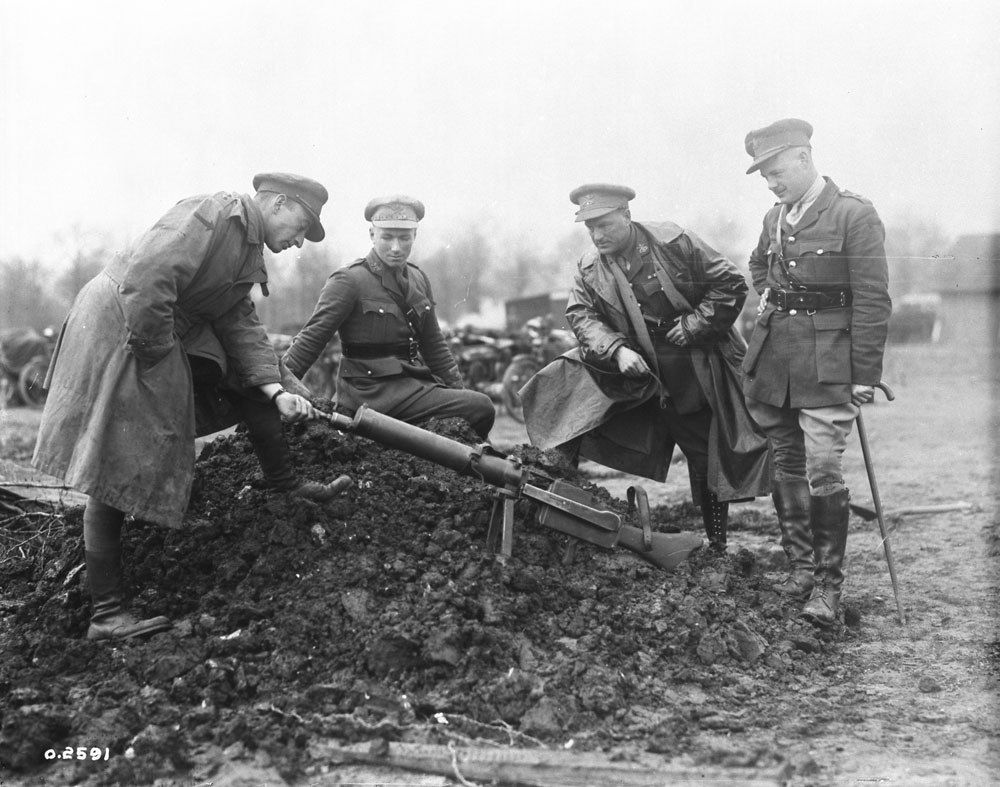 The Maxim M.G. 08/15 was a "light" machine gun, developed from the reliable but heavy Maxim M.G. 08. The barrel was surrounded by a water cooled jacket. A cloth belt fed from a box or held in a "trommel" (drum) on the right side provided the ammunition. In World War I the Germans used thousands of machine guns and very effectively. 
The "O" series of photos are Canadian official "Overseas" photos and the originals are held in Library and Archives Canada. Sadly they do not index them by the original numbers. I shall add the MIKAN numbers later.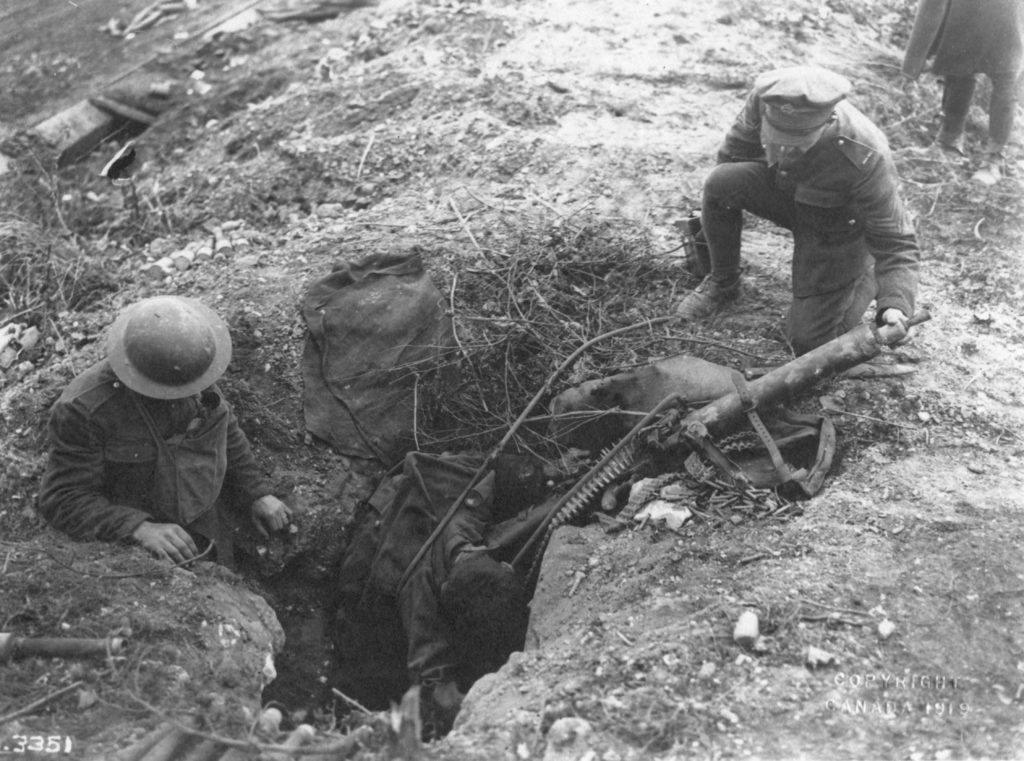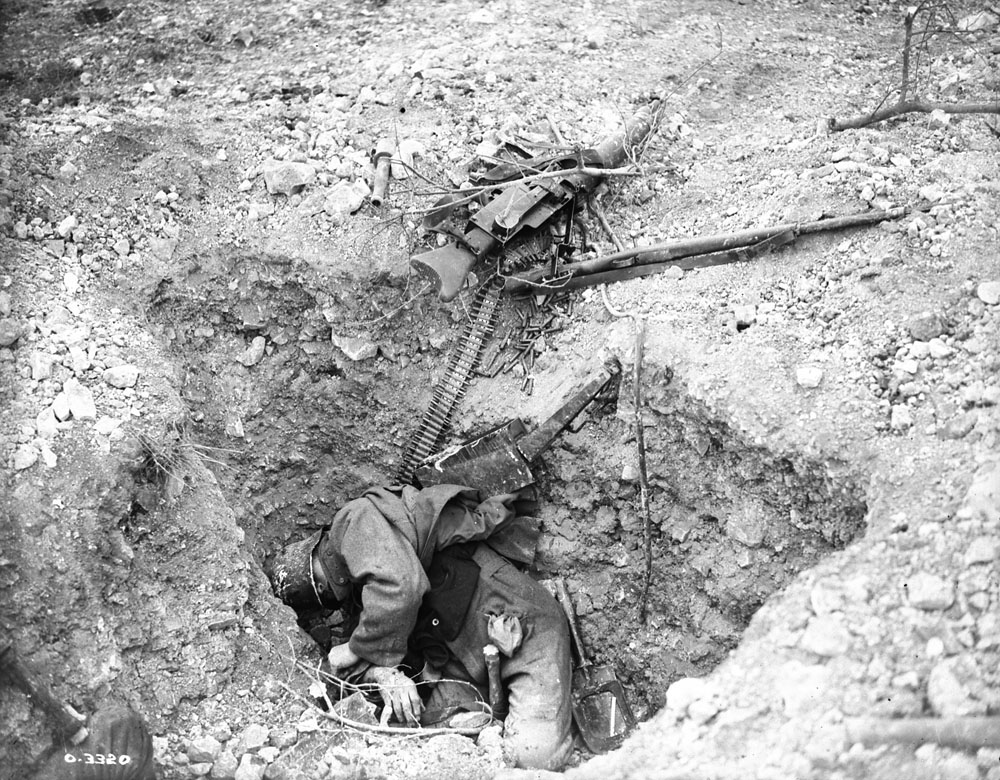 Photo O-3542 M.G. 08/15 Gunner shot by sniper Nov 1918. View  1 of 2.