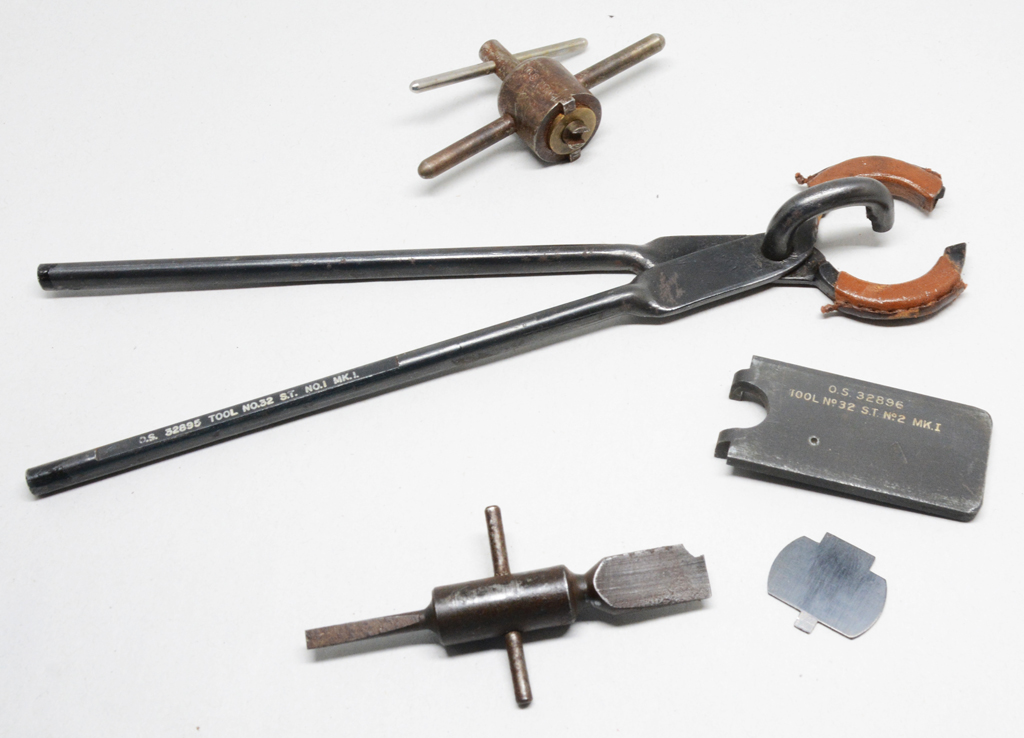 First pattern of tool at the top. These have been reproduced. The two tools in the centre are the second design. The two tools at the bottom are the type for the C No, 32 Mk. 4 (C No. 67 Mk. I) telescope. The Cross shaped one in this example has a corner broken off the blade. There was one of the tiny flat tool in each of the two turret caps. 
For the No. 32, C No. 32 and C No. 67 sniper telescopes for rifles, there were some special tools provided for the sniper. 
THIS PAGE IS UNDER CONSTRUCTION
A sniper would sight in the rifle and scope, which would align the pointer with the target. Then they would use the tool or tools to reset the calibrated range dials to match the range. The early No. 32 telescopes were very durable but this resetting the dials was tricky. The common saying is that it would take three hands to adjust it.
The No. 32 Mk. III (sometimes called No.32 Mk. 3) design enabled a sniper to use the nose of a cartridge to enable him to adjust the scale without the need for specialized tools. 
The rare Canadian C No. 32 Mk. 4 telescope, later renumbered C No. 67 Mk. I, had three tools. A cross shaped tool was in the telescope case and two tiny flat screwdriver, a little disc with two screwdriver blades, were inside the scope turret caps. 
The original telescope tools are no very hard to find. Replicas are easily available for eh first type of tool, but as a friend discovered, they can break. 
WARNING: If your telescope's turrets are stiff or "frozen", NO NOT FORCE THEM TO TURN! You will cause damage. The grease that was used 75-80 years ago often hardens. The telescope should be serviced by a skilled telescope technician.
For the instrument repair technicians there would have been other specialized tools for servicing these telescopes.  
For these telescopes:
No. 32 Mk.I

No 32 Mk. II

No. 32 Mk. 2/1

C No. 32 Mk. I

C No. 32 Mk. IA

C No. 32 Mk. II

Early tool for the early scopes

Late tools for the earl scopes:

O.S. 32895 TOOL No. 32 S.T. No. 1 Mk. I 

O.S. 32896 TOOL No. 32 S.T. No. 2 Mk. I – A flat key with two prongs

Tools for the C No. 32 Mk. 4  aka C No. 67 Mk. I
EME instructions for making scope tools text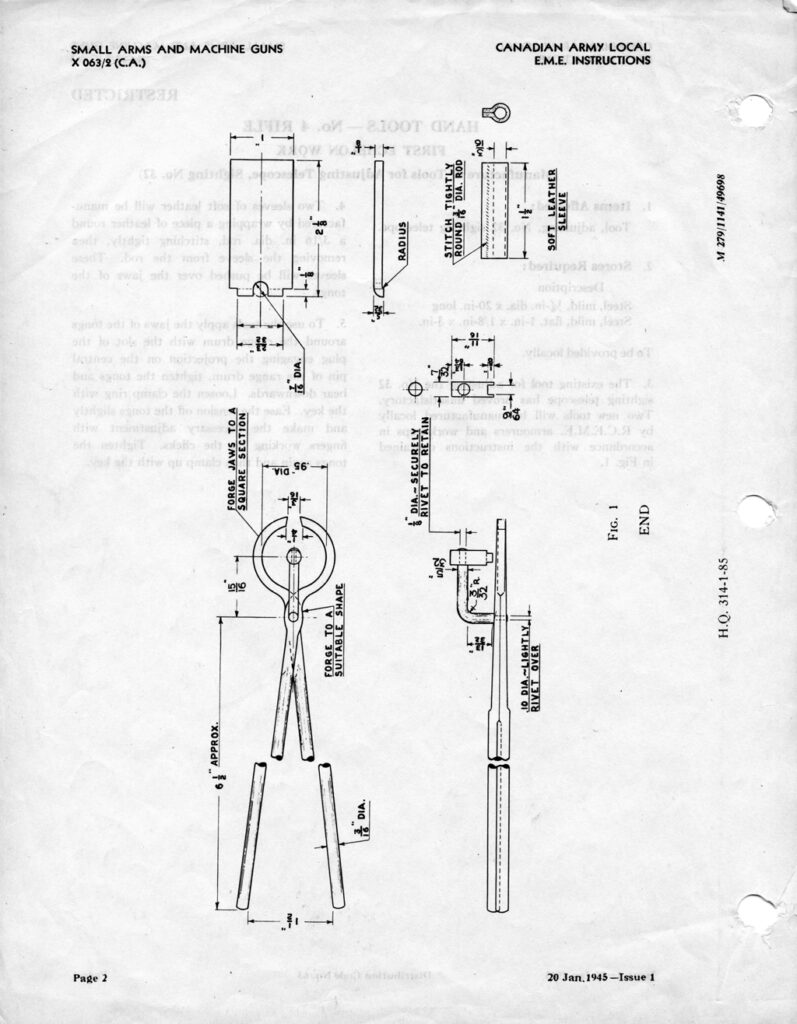 For the Lyman C No. 32 Trade Pattern Mk. I telescope:
For the No. 32 Mk. III (some marked No. 32 Mk. 3) and C No. 32 Mk. 3 telescopes:
Nose of a .303″ cartridge
For the C No. 32 Mk. 4 telescope, later renamed C No. 67 Mk. I:
"T" shaped screwdriver

Flat screwdrivers
OTHER WEB SITES TO LOOK FOR