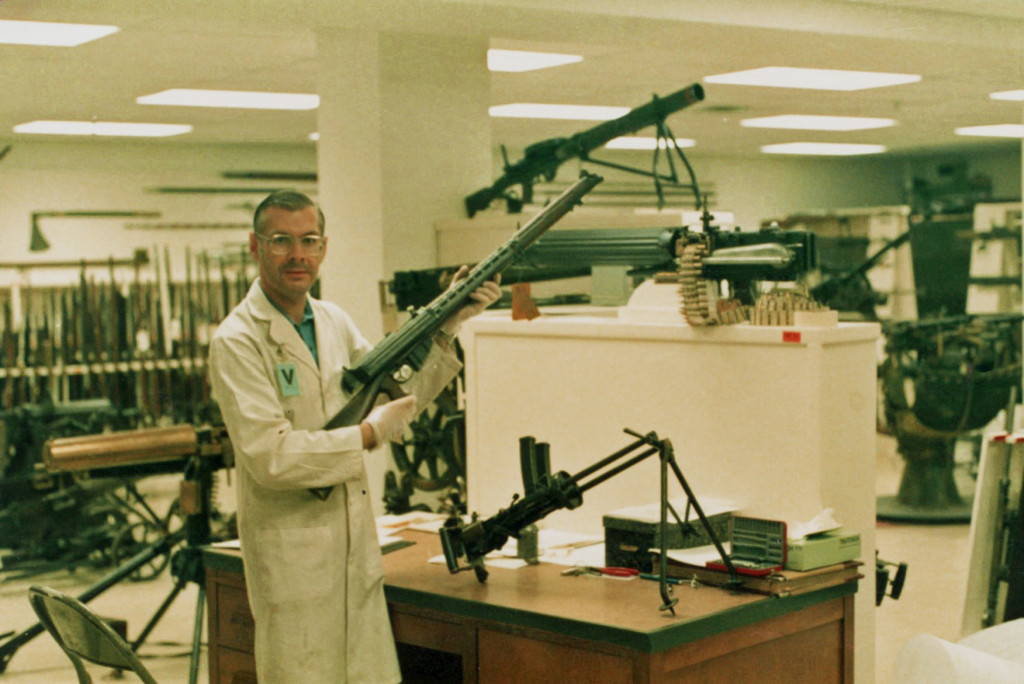 My good friend, the late Barry Gillis of Burnaby, British Columbia, assembled one of the World's foremost grenade collections and he donated this collection to the Canadian War Museum. There were about 500 grenades and about a dozen grenade launching rifles.
Before I shipped the collection to Ottawa, I photographed every item. Not everyone can get into the storage facilities at the CWM so this enables the World to virtually access the collection.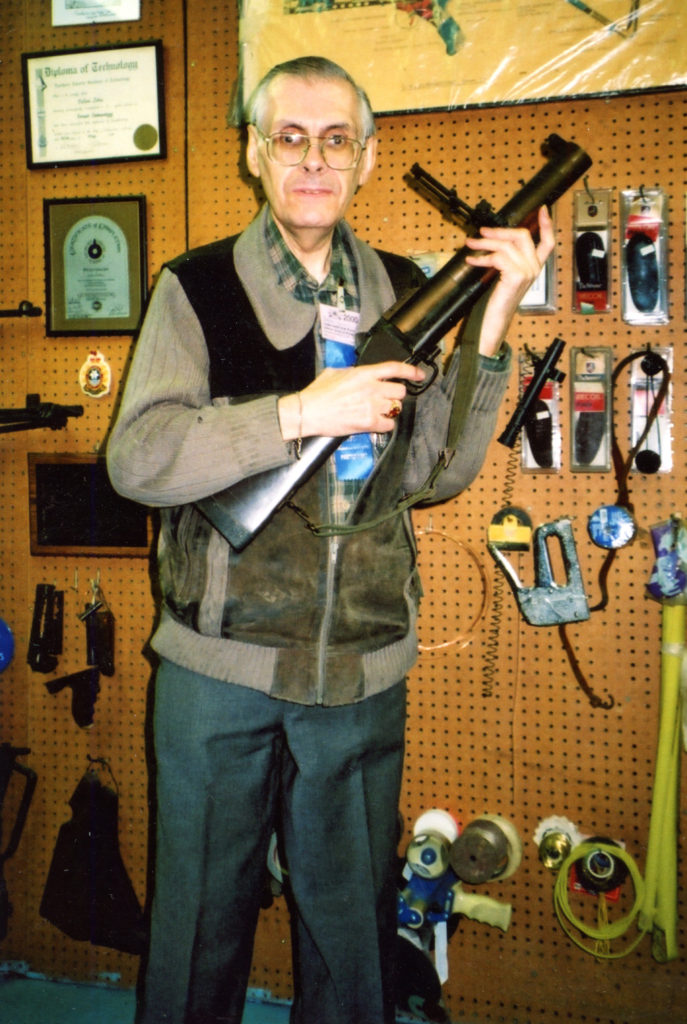 Here are some photographs that Barry took of his bedroom. Being a bachelor and a passionate collector, he slept on the couch. 
THIS WEB SITE IS UNDER CONSTRUCTION
THERE ARE OVER 500 ITEMS TO LIST AND MOST HAVE MULTIPLE IMAGES.
SCROLL TO THE RIGHT FOR MORE INFORMATION ON EACH GRENADE
CMS CATALOGUE NUMBER
PHOTO
COUNTRY
MODEL
DATE
MARKINGS
COMMENTS
CMS0001A
UK
No. 32 MK. II
1917
SIGNAL RIFLE GRENADE NIGHT SIGNAL RIFLE GRENADE COLOURED STARS Loaded by WILDER, BIRMINGHAM
Grenade, .303-in rifle Missing 15" rod for bottom.
CMS0001B
UK
No. 32 MK. II
1917
SIGNAL RIFLE GRENADE NIGHT SIGNAL RIFLE GRENADE COLOURED STARS Loaded by WILDER, BIRMINGHAM
Grenade, .303-in rifle
CMS0002A
UK
No. 34 MK. III
1917
No. 34 Mk. II ???? 1917
1/4 cutaway.
CMS0002B
UK
No. 34 MK. III
1917
No. 34 Mk. II ???? 1917
1/4 cutaway.
CMS0003A
UK
No. 1 MK. II
1915
Red band; Black band
CMS0003B
UK
No. 1 MK. II
1915
CMS0003C
UK
No. 1 MK. II
1915
CMS0003D

OLYMPUS DIGITAL CAMERA

UK
No. 1 MK. II
1915
CMS0003E

CMS0003E

UK
No. 1 MK. II
1915
CMS0003F
UK
No. 1 MK. II
1915
CMS0003G
UK
No. 1 MK. II
1915
CMS0003H
UK
No. 1 MK. II
1915
CMS0003J
UK
No. 1 MK. II
1915
CMS0003K
UK
No. 1 MK. II
1915
CMS0003L
UK
No. 1 MK. II
1915
CMS0004A
UK
No. 2 MK. II
1914-1918 period
THE (?) COTTON POWDER CO. LTD. HALES PATENT LONDON 8 M/M
CMS0004B
UK
No. 2 MK. II
1914-1918 period
CMS0004C
UK
No. 2 MK. II
1914-1918 period
CMS0004D
UK
No. 2 MK. II
1914-1918 period
CMS0004E
UK
No. 2 MK. II
1914-1918 period
CMS0005A

Grenade, Rifle, No. 35 Mk. I British Cut-away

UK
Grenade, Rifle, No. 35 Mk. I Cut-away
1917
Cast "B" on sides.
CMS005B

Grenade, rifle No. 23 Mk. II Cut-away

UK
Grenade, Rifle, No. 35 Mk. I
1917
Cast "B" on sides.
CMS006

Grenade, Rifle, No. 35 Mk. I British

UK
Grenade, Rifle, No. 35 Mk. I
1917
CMS007

No. 19 Mk. I

No. 19 Mk. I

No. 19 Mk. I

No. 19 Mk. I

UK
Grenade, Hand No. 19 Mk. I
1916
W. SUCKLING & SON 1916 (and symbol like RR crossing sign)