Eaton Machine Gun Battery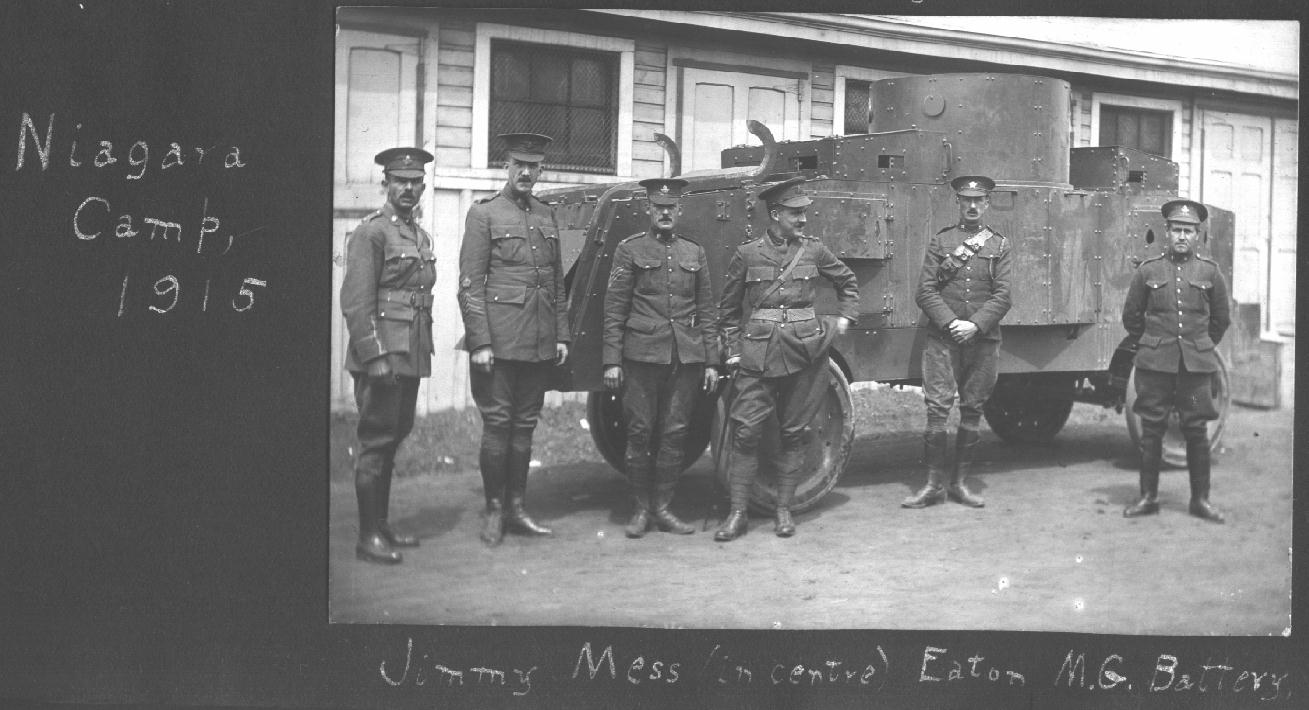 "Niagara Camp 1915, Jimmy Mess (in centre) Eaton M. G. Battery" 
From the photo album of my paternal grandfather, Captain William Arnott Stevens, 19th Lincoln Regiment. This was taken at Camp Niagara, near St. Catharines, Ontario, Canada. Album is in the collection of Captain Colin Macgregor Stevens.
The Jeffrey was a U.S. built armoured car. Specifications are not really known. 1 x Vickers .303″ machine gun in turret. 4×4. maximum speed about 20 miles per hour maximum (a slow speed). Anything over 12 m.p.h. gave trouble with engine fans and bearings. The narrow wheels with solid rubber tires would have hampered its cross-country performance. Petrol consumption = 5 miles per gallon (very poor). Electric lights and starters. Car could also be started with a crank from outside. Twin steering. "The gunner occupied the central turret, the driver and car commander sitting in front while the co-driver and a spare crew member faced the rear. Observation from the car was limited. 
Dimensions unknown, but estimated to be 18'0″ x 6'4″ x 8'0″ 
Some of these cars were apparently used in India. 
Reference: pp. 19-20   AFV # 9 – EARLY ARMOURED CARS  Series Editor: Duncan Crow
The US Army called it the Armoured Car No. 1. At least one was used with Pershing's force on the Mexican border.