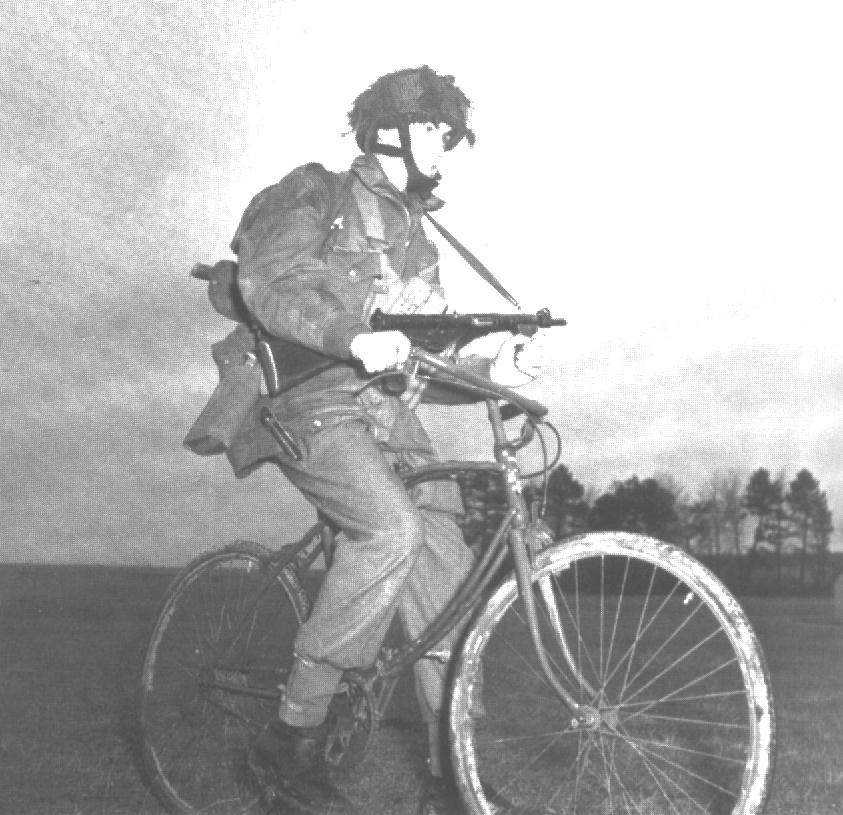 There are two basic models of the BSA airborne bicycle. I have arbitrarily called them "First Model" and "Second Model".
In the UK some collectors have noted other differences, but there is not enough information to create full categories. 
It may be that there is the "very early" variation, and possibly even a "very late" version. 
Much more research needs to be done however there appear to be no factory records. 
So far there is no indication of official "Marks" terminology being applied to these bikes or the military even paying any attention to the variations listed below.
Then there are the post-war derivatives. A non-folding one was called the "Parabike" and this appears to be a civilian name. Collectors, mainly in the UK, use it to describe the wartime BSA Airborne Bicycle but that is in error as best I can tell.
FIRST MODEL – Twin tubes between the saddle (seat) and the pedals.

SECOND MODEL – Single fat tube between the saddle (seat) and the pedals.
Here is a 1943 British Pathe news wartime film showing the BSA Airborne Bicycle (Second Model) and the Welbike MK. II being manufactured:
Here are photos of one second model BSA airborne bicycle that was in my collection. Serial number R37618 was still in very original condition. The tool pouch and tools were not fitted for this photo session.