1954 Ferret Mark I, Canadian Army Registration Number 54-82598.
When I purchased it in 2007 it was very complete and original as it left the army. It even had the tow cable still on it!  I used to own this particular Ferret and it is now back in Edmonton, Alberta being restored (2016).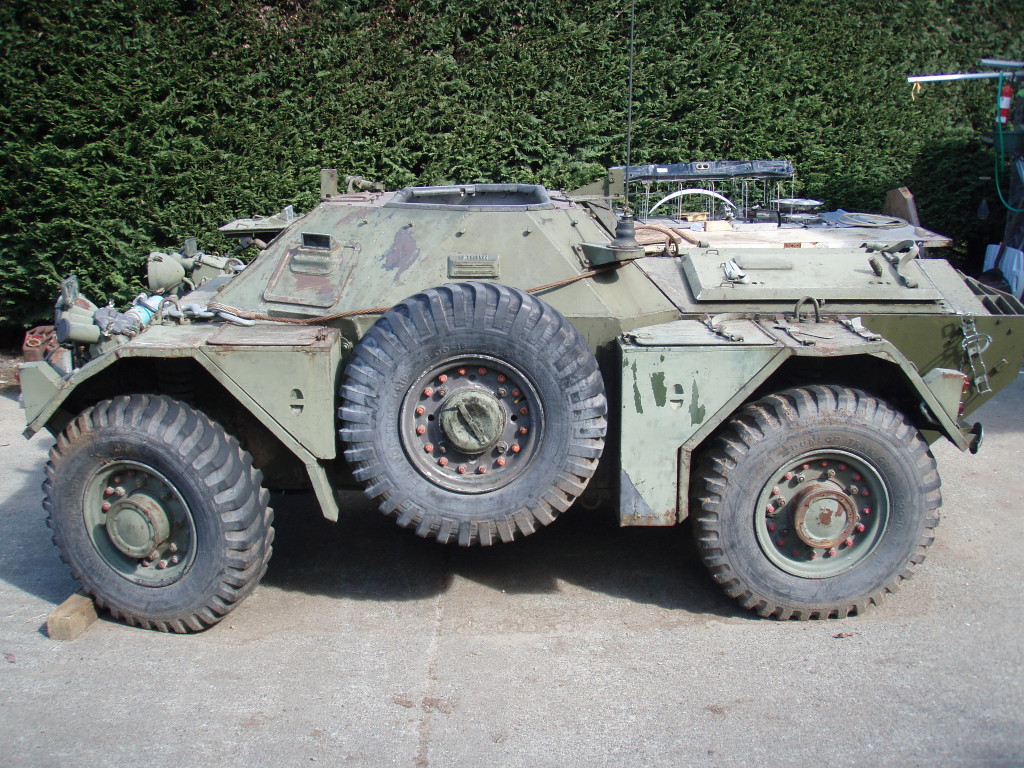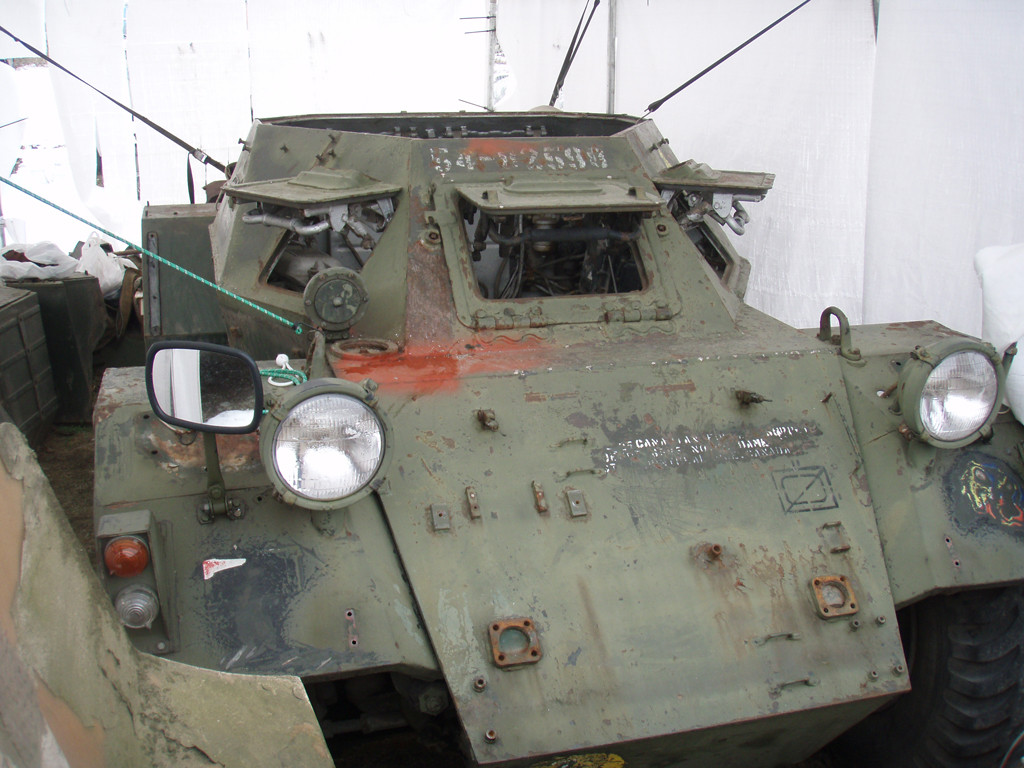 Ferret Hull # 392 as found March 2007.
My Ferret Mark I, Hull number 392.B.5.4 served in the Canadian Army, and after unification in the "Land Element," from 1954 to January 1980.
Analysis of the markings show that this Ferret served mainly with Combat Arms School. The CAS was at Camp Borden (CFB Borden) (24 Nov 1966 – 1970) and then at CFB Gagetown, New Brunswick (1970 – ____? ).
The Lord Strathcona's Horse Regiment (Royal Canadians) [LdSH(RC)] = kept this one and then it was traded for a T16 Universal Carrier to Gord Cumming at Crown Surplus Stores Ltd. in Calgary, Alberta. In September 2006 Gord sold it to Captain Bob Carter, CD (Retired) of Mill Bay, B.C. Bob had driven Ferrets in the Canadian Army having served with the Fort Garry Horse, Lord Strathcona Horse (RC) etc. On April 1 2007, Bob sold it to Captain Colin Stevens, CD, of Mission, BC. Due to a change of my circumstances (moving into a big city and getting married to a lovely lady)  I sold my Ferret to Tim

 

Biscope

 

of Edmonton, Alberta in 2008 August. He was planning to restore it. He later sold it to ____ of Edmonton. By that time the smoke dischargers had vanished.
Modifications in service included:
Machine gun mount bases for the No. 8 Mk. I machine gun mount for the 1919A4 Browning .30 Cal and its converted GPMG C1   7.62 NATO identity.
Sub-machine gun rack at rear of fighting compartment.
Spotlight on starboard side? (A bracket is there)
Improved British "Tower" style turn signals (added sometime after 1969)
Photos will be added as time permits.
IN-SERVICE PHOTOS
>> NONE FOUND <<
SITTING IN THE CALGARY , ALBERTA SURPLUS DEALER'S YARD IN 2005
AS FOUND IN MILL BAY, BRITISH COLUMBIA IN 2007
ANALYSIS OF 54-82598 IN MISSION, B.C.
 MARKINGS
Coloured Canada flag decal remnant and outline of Mobile Command diamond shaped decal.
Combat Arms School decal. Old (?) pattern with Infantry and Artillery switched, and single maple leaf for infantry. Combat Arms School decals (large over top of small)

OLYMPUS DIGITAL CAMERA
OLYMPUS DIGITAL CAMERA


OLYMPUS DIGITAL CAMERA
OLYMPUS DIGITAL CAMERA
OLYMPUS DIGITAL CAMERA
OLYMPUS DIGITAL CAMERA
OLYMPUS DIGITAL CAMERA


OLYMPUS DIGITAL CAMERA
OLYMPUS DIGITAL CAMERA
DATA PLATES
The main data plate was missing as is usually the case. This was made of cast aluminum and was an attractive souvenir.
OLYMPUS DIGITAL CAMERA
OLYMPUS DIGITAL CAMERA




BREN GUN MOUNT (REPLICA)
Replica Bren Gun mount on Ferret MK. I – view from right side
Replica Bren Gun mount on Ferret MK. I – view from right side
Replica Bren Gun mount on Ferret MK. I – view from above
Replica Bren Gun mount on Ferret MK. I – view from left side