Jacob BRU came from Strandebarm in Hardanger Fjord of Norway, just south-East of Bergen on the West Coast. There was not enough land for all four of the boys and so the younger boys went to North America. In Norwegian tradition the family name was the farm where they lived. "Bru" means "bridge" in Norwegian. The "e" was added to the name in the U.S.A. Jacob married Martha GAUKERUD, a schoolteacher in Roseau, Minnesota, U.S.A. She was born in North Dakota, and as a child travelled in a covered wagon, going EAST! Jacob and Martha ended up in Provost, Alberta, Canada where Jacob opened the first store. They retired to Vancouver, British Columbia.
Their son Theodore (Ted) Olaf Brue joined the British Columbia Provincial Police. The B.C.P.P. were tied with the Texas Rangers for being the oldest territorial police force in North America. There was a friendly rivalry between these two police forces as they were formed within two-weeks of each other in 1858 and they liked to argue about which force really was the first. The R.C.M.P. by the way were a junior force, having been established in 1873.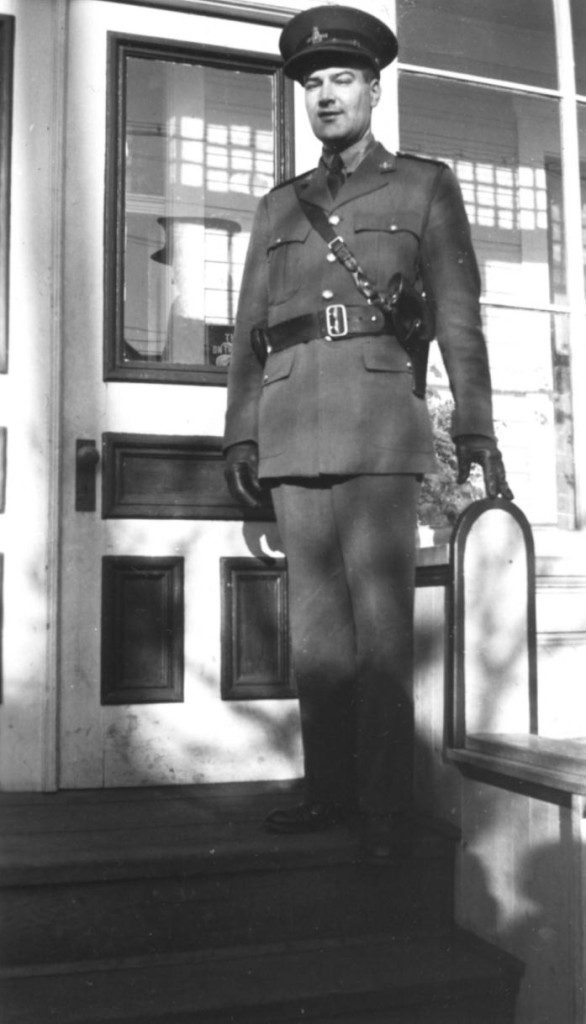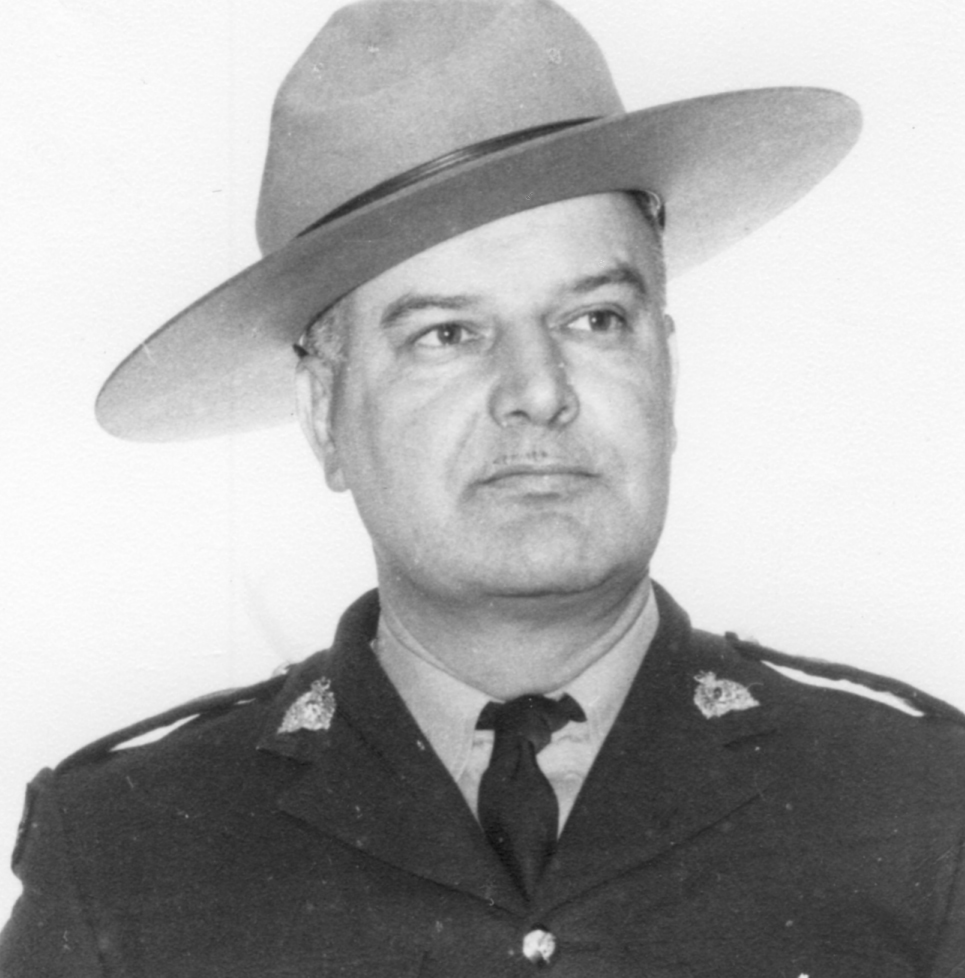 My late father-in-law, 16419 Sgt. Ted Brue in the RCMP
When the B.C.P. were suddenly, and treacherously, disbanded in 1950, Ted Brue transferred to the Royal Canadian Mounted Police. 1950 – 1970-03-06. He retired as a Staff-Sergeant.