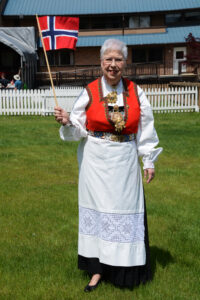 My name is Jeanette Stevens and I am downsizing. This is
NOT

a store, and items are one-of-a-kind unless stated otherwise. I am a retired school teacher and am located in Richmond, British Columbia, Canada.
Many of the items will be crafts related acquired during a time in my life when I was at home a lot caring for my parents. Before the Internet, eBay, Craigslist and Etsy, a lot of these items were very hard to find, so I stockpiled supplies for future projects … and then my husband came along!  
Postage will be at cost. My husband worked in museums for his whole working career and he will do any packing that is required, under my supervision of course!
Payment:
PLEASE NOTE THAT POSTAGE IN CANADA IS MUCH MORE EXPENSIVE THAN IN THE U.S.A., especially if it has to leave Canada. 
Please wait for a quote once we have a shipping address.
Payment in Canada may be by EMT (preferred) or by cheque etc.

Payment from outside of Canada may be by PayPal or U.S. dollar cheque.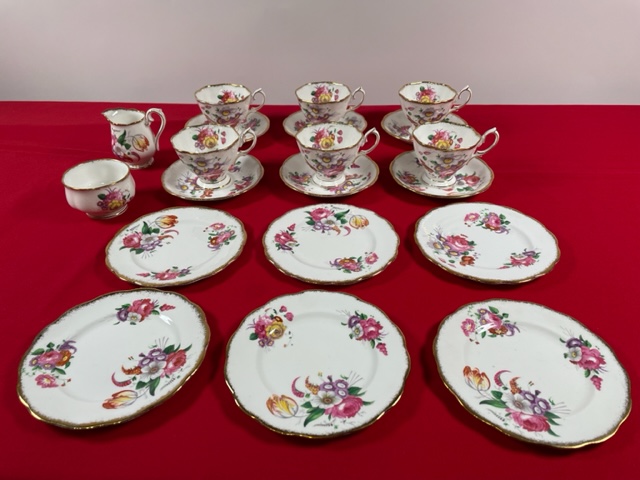 1940s Royal Albert dishes of the "Lady Angela" pattern, made in England
6 cups

6 saucers

6 small side plates / bread and butter dishes, 6 inches diameter

1 cream jug

1 sugar bowl.
This very hard to find set has scalloped edges, dates from the 1940s and is in perfect condition from what I can see. My Grandmother used them very little and Mother never used them as far as I know. Gold trim is wearing a little bit on some of the cup rims. The tea cups "ping" when tapped gently with a spoon, confirming that they are real English Bone China. Modern copies that are made in China may look the same, but are not of the same quality and do not "ping".
These dishes are marked on the underside "Lady Angela  / ROYAL ALBERT /  BONE (crown) CHINA  / ENGLAND"
This set for up to six people is in very good condition. If you wanted to build a set like this, looking at eBay, you would pay about $65 to $75 per cup/saucer/plate (purchase plus shipping). Then you would have the challenge of finding 6 sets in matching condition and matching cream and sugar. 
Set as described is for sale at CAD $300.00 (USD  $223.00)  plus postage or it may be picked up in Richmond, B.C., Canada.