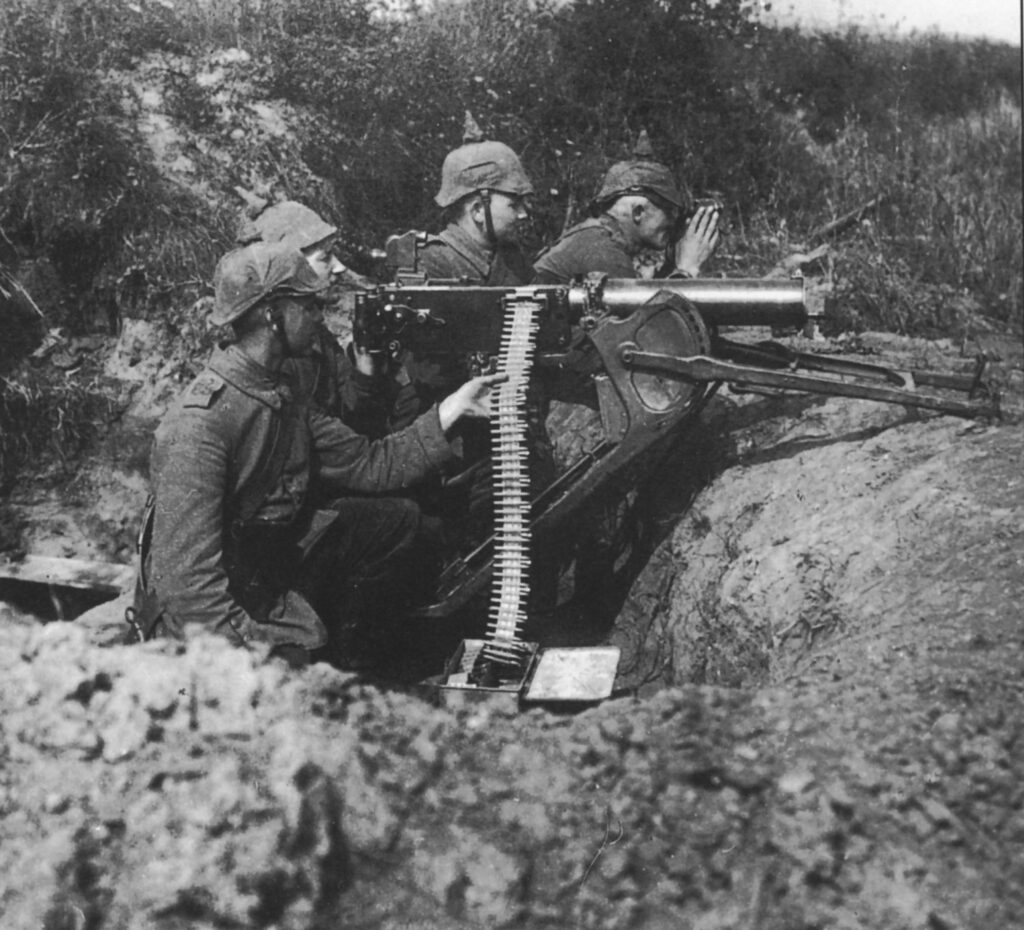 The German Machinen Gewehr 08 (machine gun 1908 model) M.G. 08 was the standard heavy German machine gun of the Great War (later called World War I). It was normally fitted on a sledge mount but could also be found on a trench mount etc. These were heavy, water-cooled, and very reliable and efficient. Some M.G. 08 continued to be used until the end of World War II.
An air-cooled version was created for use in aircraft by cutting slots in the cooling jacket and doing away the the water.
Part-way through the war the Germans realized that they needed a "light" machine gun that was more portable, to do what the Lewis Guns were doing for the Allies. They developed the M.G. 08/15. which although lighter than the M.G. 08, was still very heavy.
The British had entered the war underestimating the effect of the new machine-guns. They soon adapted the Maxim design into the lighter and more reliable Vickers Mk. I machine gun. These remained in service until the 1960s.
M.G. 08 on sledge mount
1917 Gwf. SPANDAU M.G. 08 serial number 8508c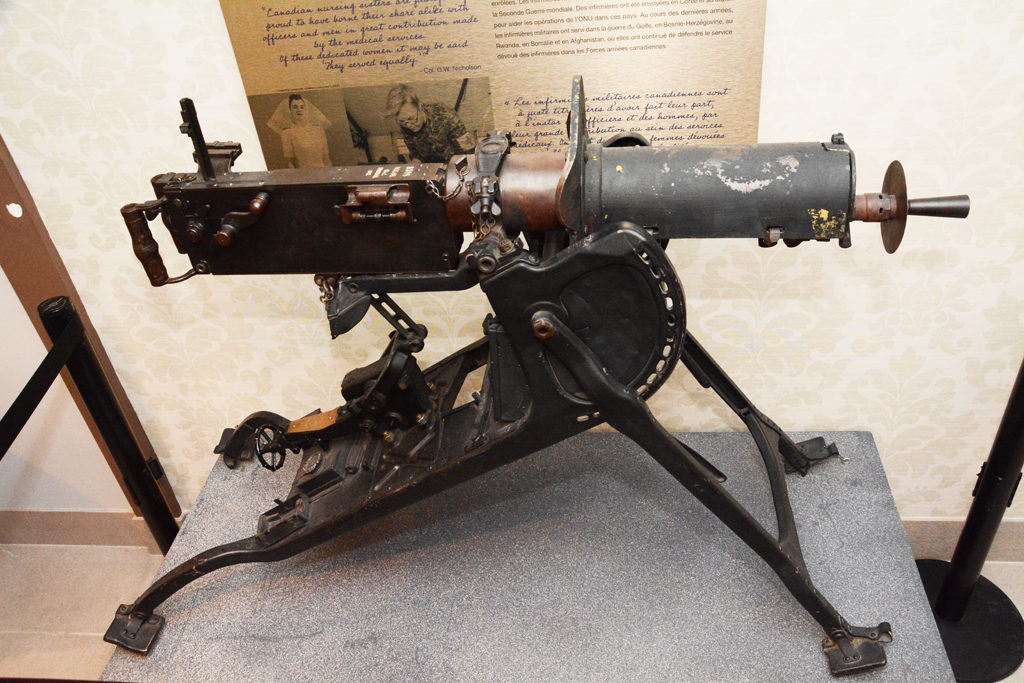 M.G. 08 serial number 9508c was made by Gwf. SPANDAU in 1917. There were two machine guns captured by Canadians in September 1918 that had the serial number 8508. Unfortunately unless we know where this one came out of, or unless the other one also survives and its location corresponds, we cannot be sure which one this is.
Captured by the 10th Battalion (perpetuated by the Calgary Highlanders) on 2 September 1918 North-West of VILLERS-LEZ-CAGNICOURT in France. It was awarded to Macklin, Saskatchewan as a war trophy about 1920.

Captured by the Princess Patricia's Canadian Light Infantry (P.P.C.L.I.) on 30 September, 1918 at TILLOY, France. It was awarded as a war trophy about 1920 to the Soldiers' Civil Re-establishment, London, Ontario.