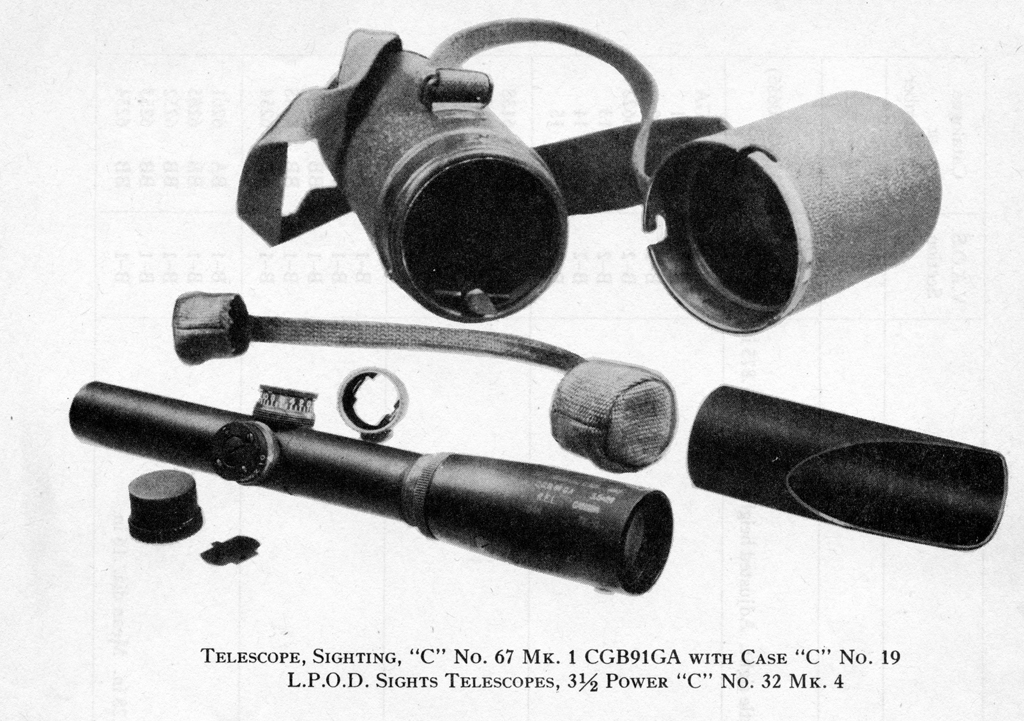 There are always items that I am looking for. My hobby  is collecting re: Canadian and British military snipers (mainly WWII). (updated 2021-07-20)
 Sometimes a trade or part trade/part cash can be arranged. 
Militaria – This may include uniforms, insignia, equipment, weapons, photos etc.
WANTED – FAMILY RELATED ITEMS 
Genealogy – I am especially looking for the following which were awarded to relatives of mine. I would like to purchase these if available or if they are not available, to at least know the location(s) of these items that are connected with relatives.
Rifle, Lee-Enfield No. 4 MK.I* serial number 28L0844 as it was connected with a family member.

WWI medals, Death Penny, Memorial Cross etc. of Lieut. Earle Walter HUME, 27 Bn. CEF, Died of Wounds 28 April 1918. Family member.

WWI medals, Memorial Cross etc.  of 211141 Pte. Charles Gordon MCKAY, CAMC (Canadian Army Medical Corps) died May 1918. Family member.

1885 medal (North West Rebellion) and any other medals of Major (ACTING-PAYMASTER) James Robert HEAKES, QOR . Family member.

Medals to Lt. Col. Samuel HEAKES (World War I). Family member.
Medals to AVM F.V. HEAKES. Family member.
WANTED – OTHER MILITARY ITEMS
WEAPONS RELATED
Canadian military Long Branch Monte Carlo style butts (two).

Cheek rest is built into the butt, pistol grip is very pronounced and has a black plastic round bottom cap to extend the grip and there is a rubber recoil pad. There would be Canadian issue markings under the front of the butt grip. There will usually be numbers stamped into the top e.g. 23-C  These are for the 80L8xxx and Scout Sniper Rifles series of sniper rifles. 

Windmill sight and furniture (wood) for ASC Experimental Sniper Rifle 

Original

manual "ARMY TRAINING INSTRUCTION No. 9 THE ORGANIZATION, TRAINING, AND EMPLOYMENT OF SNIPERS     1944"  (I have a reproduction of this) 

Other original sniper training manuals for Canadian and British armies. 

CASE, C. NO. 47 INST. STAND / C. MK. I CGB 4920 – Canvas bag for the folding tripod used with the Telescope, Observing, Sniper's C MK.I. Would also be interested in spares of  the Stand C No. 47 (tripod) and Carrying Case.
Long Branch brackets for No. 32 scopes. I need two. 
Any Long Branch sniper rifles, parts for these, special accessories or R.E.L. rifle scopes.
Long branch rifles or parts with serial numbers starting "ASE …", "ASC…" , sniper rifles with serial number LOWER than 68L3199.
REL 5X sniper scope
REL Scopes cases 
* REL scope case C No. 8 MK. I (steel)
* REL scope case C No. 18 MK. I (steel, for Lyman No. 32 T.P. Mk. I scope)
* REL scope case C No 8 MK. 2 (canvas)
 
   R.E.L. made No. 67 MK. I (aka C No. 32 MK. 4) bracket, mount and carrying case. 
Holster and Sam Brown belt marked for the B.C. Provincial Police 
 

Uniform and items related to 24th Battalion (Victoria Rifles) at Vimy Ridge 9 APRIL 1917. 

World War I German machine gun M.G. 08 accessories and tools

Steam hose

Drain valve under muzzle

Plug and chain for under muzzle

Tool – tongs shaped a bit like scissors

Tool – Shaped like crank starting handle for a car.

Fusee housing, plain, without wording (I can purchase or trade DWM one)

SPANDAU caps with brushes for spade grips (I can purchase or trade DWM examples)

Wooden cap for steam chest 

Metal cap for oil reservoir on sled mount
UNIFORM RELATED
B.C. Provincial Police Sam Brown belt, holster; tie, shirt, straight pants and shoes. (My father-in-law was BCPP.)

Pacific Coast Militia Ranger (P.C.M.R.) armband (any P.C.M.R. Company), "Dryback" jacket, pants and wide brim hat. 
MEDALS AND INSIGNIA
Canadian Parachute Corps officer's bi-metallic cap badge, original. I prefer the solid backed one but will consider a late war stamped version. 

World War I VICTORY MEDAL named (on rim) to 2045063 GNR. MICHIEL, FREDERICK JAMES C.F.A. 
BOOK & MANUAL RELATED
"With Riflemen, Scouts and Snipers from 1914 to 1919 by F. M. Crum (1921)

"A Rifleman Went to War" by H. W. McBride (1935) first or at least an early edition. I have a modern reprint. 
TRAINING MOVIE
British Army training film circa 1946 "I AM A SNIPER"  Ideally in DVD format but, 16 mm is fine.