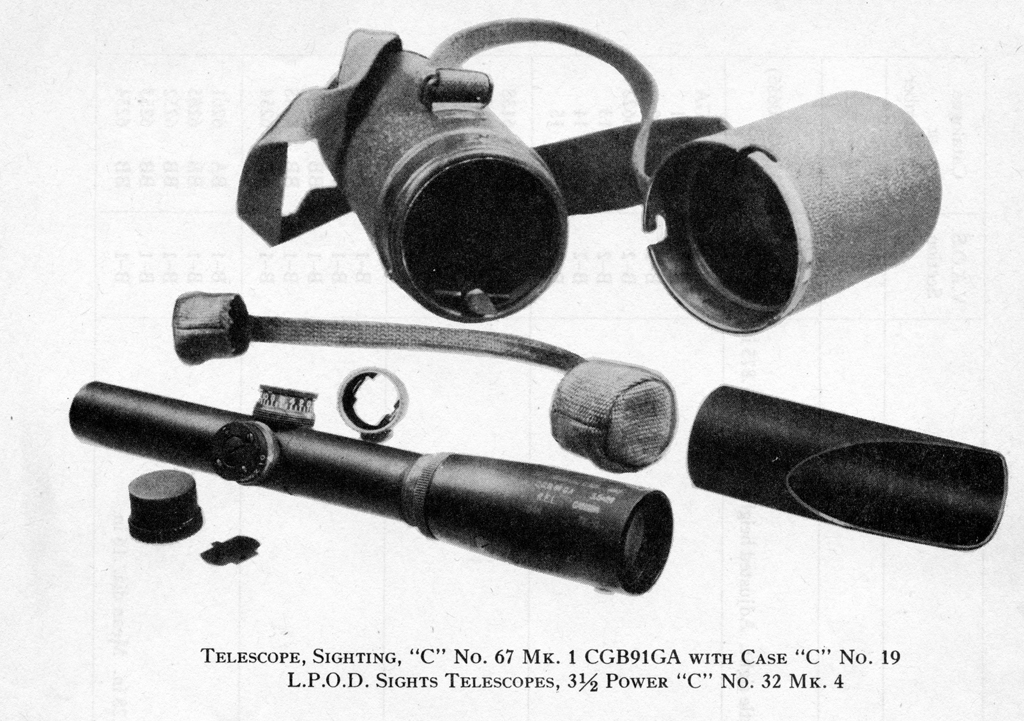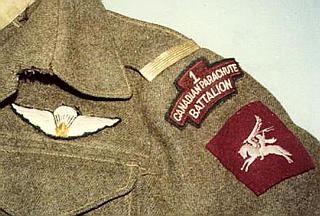 There are always items that I am looking for. My hobby is collecting items related to Canadians who served in special units in World War II (WWII) and regarding military snipers (mainly WWII).
OK, having listed my main wants, I will come clean and say that this is a WISH list. There is no way that I cannot afford ALL of them! However, if one does not ask, one does not find! Sometimes a trade or part trade/part cash can be arranged. 
Militaria – This may include uniforms, insignia, equipment, weapons, photos etc.
Of special interest are:
Uniforms, items, equipment, photos and documents of Canadians who served in/as:

Canadian Snipers

(especially WWII)

First Special Service Force (The Devil's Brigade)

1 Canadian Parachute Battalion

Special Operations Executive (SOE, including Force 136)

British Security Co-ordination (BSC)

Pacific Coast Militia Rangers (P.C.M.R.)
WWII Commando units
WANTED – FAMILY RELATED ITEMS 
Genealogy – I am especially looking for the following which were awarded to relatives of mine. I would like to purchase these if available or if they are not available, to at least know the location(s) of these items that are connected with relatives.
Rifle, Lee-Enfield No. 4 MK.I* serial number 28L0844 as it was connected with a family member.

WWI medals, Death Penny, Memorial Cross etc. of Lieut. Earle Walter HUME, 27 Bn. CEF, Died of Wounds 28 April 1918. Family member.

WWI medals, Memorial Cross etc.  of 211141 Pte. Charles Gordon MCKAY, CAMC (Canadian Army Medical Corps) died May 1918. Family member.

1885 medal (North West Rebellion) and any other medals of Major (ACTING-PAYMASTER) James Robert HEAKES, QOR . Family member.
WANTED – OTHER MILITARY ITEMS
WEAPONS RELATED
Canadian military Long Branch Monte Carlo style butts (two).

 Cheek rest is built into the butt, pistol grip is very pronounced and has a black plastic round bottom cap to extend the grip and there is a rubber recoil pad. There would be Canadian issue markings under the front of the butt grip. There will usually be numbers stamped into the top e.g. 23-C  These are for the rare 80L8xxx series of sniper rifles. 

Windmill sight and furniture (wood) for ASC Experimental Sniper Rifle 

Original

manual "ARMY TRAINING INSTRUCTION No. 9 THE ORGANIZATION, TRAINING, AND EMPLOYMENT OF SNIPERS     1944"  (I have a reproduction of this)
CASE, C. NO. 47 INST. STAND / C. MK. I CGB 4920 – Canvas bag for the folding tripod used with the Telescope, Observing, Sniper's C MK.I. Would also be interested in spares of  the Stand C No. 47 (tripod) and Carrying Case.
Long Branch brackets for No. 32 scopes. I need two. 
Any Long Branch sniper rifles, parts for these, special accessories or R.E.L. rifle scopes.
Long branch rifles or parts with serial numbers starting "ASE …", "ASC…"  or 80L8xxx
REL 5X sniper scope
REL Scopes cases 
* REL scope case C No. 8 MK. I (steel)
* REL scope case C No. 18 MK. I (steel, for Lyman No. 32 T.P. Mk. I scope)
* REL scope case C No 8 MK. 2 (canvas)

WASP-WAIST front sight protector (all pre-1943 makers, especially Long Branch and Enfield)

Back-sight on 1931 Enfield Trials converted to sniper

R.S.A.F. Enfield mark, the ED monogram, as marked on TRIALS No. 4 rifles. The 70 would be for a specific inspector there.

Parts for Lee-Enfield TRIALS No. 4 Mk. I and No. 4 Mk. I (T) rifles made in the early 1930s at Royal Small Arms Factory Enfield. Enfield made parts are marked with a monogram of EFD with the E and F superimposed on the D. The result is a "D" with a partial horizontal bar.  Looking for any parts for restoration project but will consider ANY parts or even rifles if the price is right. Especially looking for "wasp-waist" front sight protector (prefer Enfield made but will consider Long Branch etc.), back sight, magazine (marked with Enfield monogram on rear and "VI" on platform), English Enfield monogram marked walnut "low wood" (to clear magazine cut-off) fore-end, upper band (hinged) and stacking swivel. 

   R.E.L. made No. 67 MK. I (aka C No. 32 MK. 4) bracket, mount and carrying case. 
Parts for Long Branch 1941 No. 4 Mk. I rifle – "Wasp-waist front sight protector; hinged upper band; Mk. I button (rounded) cocking piece; Grey Canadian butt plate; LB butt swivel; LB front sling swivel; Canadian made low wood (to clear the by now non-existent magazine cut-off) fore-end. Of course an all original Long Branch 1941 No. 4 Mk. I (no *) would be of interest.  
Maxim M.G. 08/15 parts for cosmetic restoration e.g.

pistol grip

, butt stock (plain without oil bottle in it); hose fittings, water hose, original sling.
Winchester Model 94 PCMR C/|\ serial number 1317105
Winchester Model 1894 B.C. Provincial police issue marked (e.g. BCP123)
Holster and Sam Brown belt marked for the B.C. Provincial Police 
I am open to trades involving nice Canadian military, BC Provincial Police ("BCP") and RCMP arms, especially Long Branch experimental (e.g. various types of stocks, lightweight rifle etc.) 1941, early 1942, 1943, 1949 and 1950 C No. 4 Mk. I* in excellent condition. 
UNIFORM RELATED
(Note that named uniforms and those with provenance (history) are much preferred due to fakes being on the market)

Battledress blouse of a former First Special Service Force man with USA CANADA arrowhead patch on arm.

Uniforms of Canadians who served with SOE etc. e.g. Force 136. 

B.C. Provincial Police tie, shirt, straight pants and shoes. (My father-in-law was BCPP.)

Pacific Coast Militia Ranger (P.C.M.R.) armband (any P.C.M.R. Company), "Dryback" jacket, pants and wide brim hat. 
MEDALS AND INSIGNIA
Please see family related want list at top of page. 

Canadian Parachute Corps officer's bi-metallic cap badge, original. I prefer the solid backed one but will consider a late war stamped version. 

World War I VICTORY MEDAL named (on rim) to 2045063 GNR. MICHIEL, FREDERICK JAMES C.F.A. 
BOOK & MANUAL RELATED
"With Riflemen, Scouts and Snipers from 1914 to 1919 by F. M. Crum (1921)

Sniping in France by H. Hesketh-Pritchard (1920) first or at least an early edition. I have a modern reprint. 

"A Rifleman Went to War" by H. W. McBride (1935) first or at least an early edition. I have a modern reprint. 
TRAINING MOVIE
British Army training film circa 1946 "I AM A SNIPER"  Ideally in DVD format but 16mm is fine.