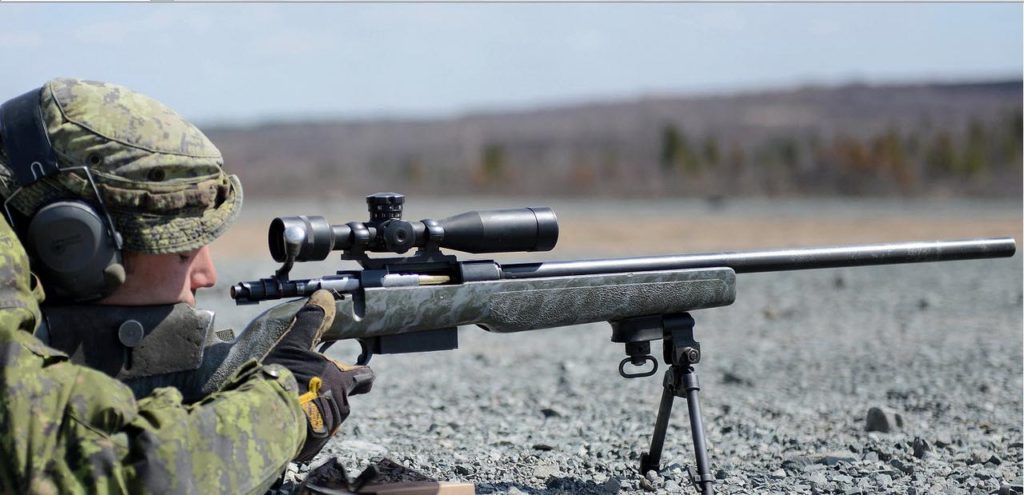 C3A1. The scope mount appears to the the original Parker-Hale one for the C3A1.  (via Twincamharley )
The C3A1 Sniper Rifles with Unertl 10X scopes were procured by the Canadian Armed Forces in 1988. 500 were obtained by having Parker-Hale in England "refurbish" the "old" C3 sniper rifles. The Canadian Armed Forces did not have Capital money at the time, but did have Operating money. Everything was replaced except for the bolts and the stocks. 
THESE RIFLES ARE NOW OBSOLESCENT AND ARE REPORTEDLY ONLY USED FOR TRAINING IN THE CANADIAN ARMY (2018)
The C3A1 had a removable magazine, Parker-Hale bipod, C3 10-power Unertl scope and no iron sights. 
originally the C3A1 rifle were fitted with the same wooden stock as the C3, however there was an upgrade program to refit C3A1 rifles with McMillan A2 synthetic stocks as the older wooden stocks could be affected by moisture. There were the same concept of spacers to adjust the butt length (now being called "length of pull" by Americans) and an adjustable cheek-rest.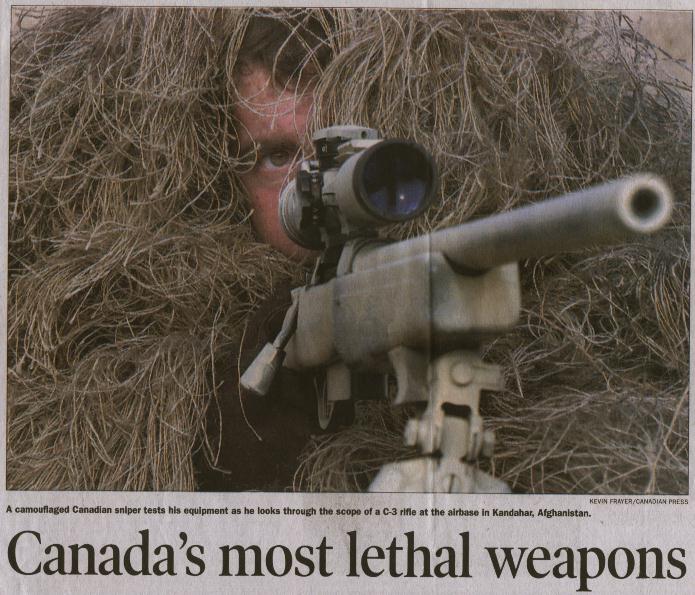 The Canadian C3 Sniper Scope originally used on the C3A1 sniper rifle is a 10 power Unertl which is the same as the U.S.M.C. version except that it is calibrated in Metric. After Unertl went out of business, USO made MST-100 scopes which are almost the same, though Canada is not know to have bought any. Some Canadian C3 sniper scopes ended up in U.S. Marine Corps service as when the War on Terror broke out, they "raided" Unertl's facility and took every scope of this model, including those on-hand awaiting delivery to Canada. 
The C3A1 was used in combat in Afghanistan and remains in the system for training purposes. Some at least have been modified with Picatinny Rails and older telescopes from the Timberwolf have been moved to the C3A1. 
Parker-Hale went out of business about the time that they finished the contract for the C3A1 rifles and this made spare parts procurement a huge problem and was a major reason for looking for a replacement sniping system.