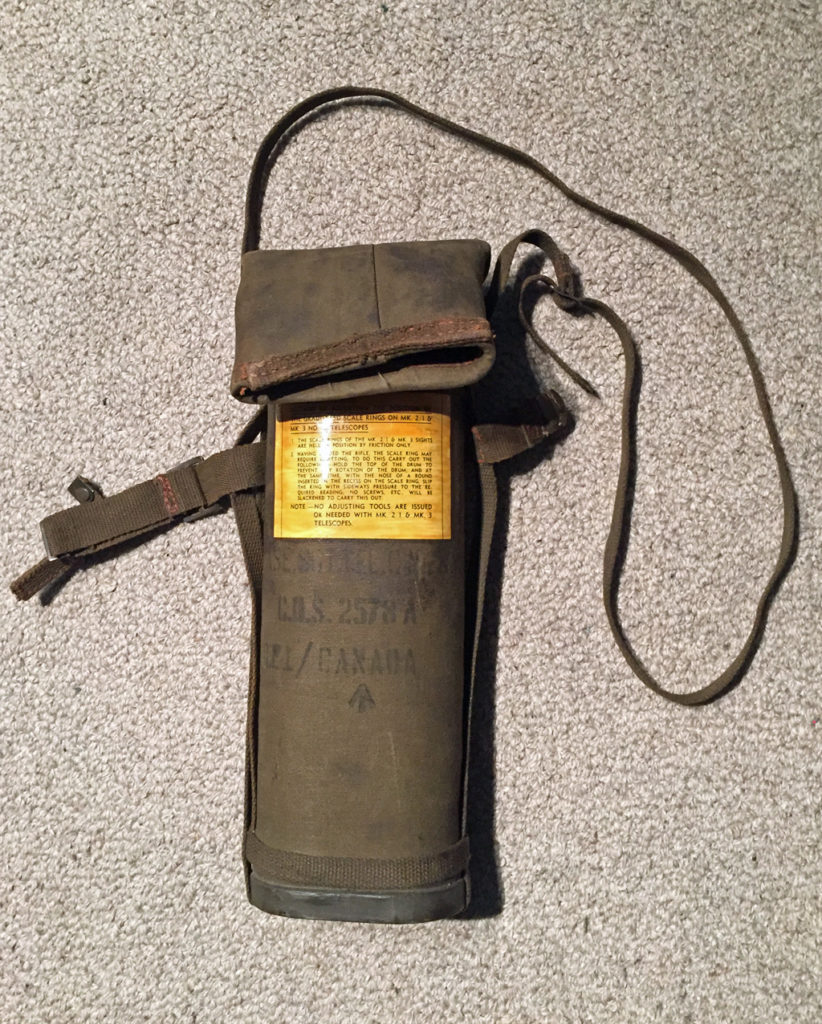 R.E.L. Scope case C No. 8 MK. 2 for C No. 32 MK. 3 rifle telescope
This example is from Colin MacGregor Stevens' Collection. It is in excellent original condition. Interestingly it does not have the rifle and telescope serial numbers stencilled on it as was usual with the British No.8 MK.2 cases. 
Labels as on this one were sometimes added. apparently by the British Army.
These Canadian C No. 8 Mk.2 scope cases, unlike the British made cases were normally NOT numbered. Only one has been seen so far with a rifle serial number added, 90L8006.