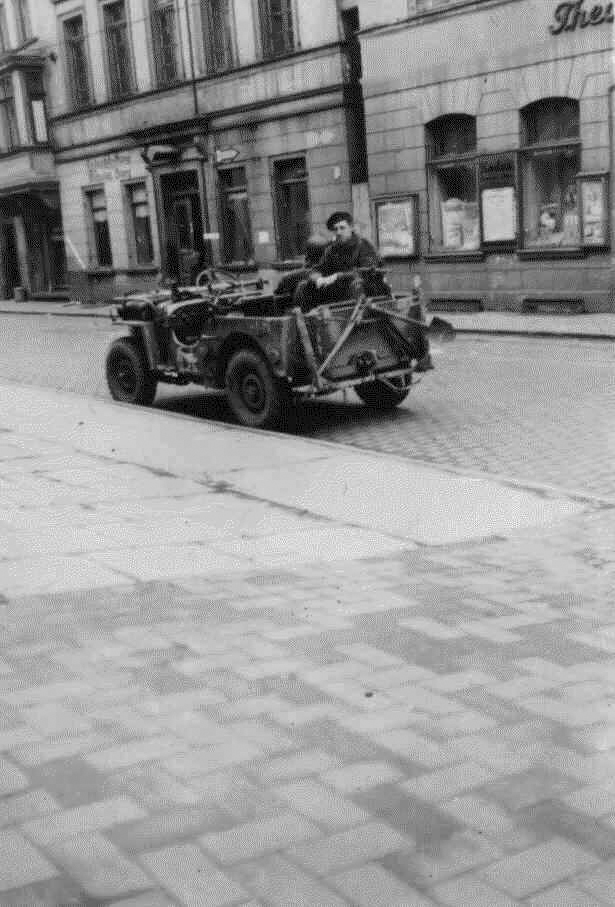 Note the British "T" handle shovel and folding double stretcher rack on the rear.

 
VEHICLES & EQUIPMENT USED BY 1 CANADIAN PARACHUTE BATTALION
Their vehicles were supplied through the 6th British Airborne Division in the UK and Europe. By chance they ended up with some Canadian made vehicles.
VEHICLES USED BY 1 CAN PARA BN
Jeeps Willys MB and Ford GPW. Usually airborne modified
Trailer, 10 Cwt Light-Weight Mk. I (airborne trailer)
Fordson WOT-6
Dodge (3 ton)
Bedford 15 cwt
Universal Carrier (also called "Bren Gun Carrier" which technically was an earlier model)
Folding Trolley, airborne (probably used by the battalion)
Captured vehicles (e.g. a 3 wheeled German truck & at least one German staff car)
Bicycles (Although British BSA folding airborne bicycles were available in the system, when the Canadian paratroopers needed bicycles while pursuing the Germans through Germany in he Spring of 1945, photos show that they appear to have used captured bicycles.)
Welbike (one photo shows one being used in training, but no reports so far of 1 Cdn Para Bn using them in action)
BSA folding 'airborne bicycle' ? (available but no stories or photos of 1 Cdn Para Bn using them so far).
Pram (one photo shows 1 Cdn Para Bn troops using a baby pram to carry some of their kit !
Churchill tanks (unit rode on British tanks at times)
M-10   17 Pounder self-propelled anti-tank gun (unit rode on these in Germany at times)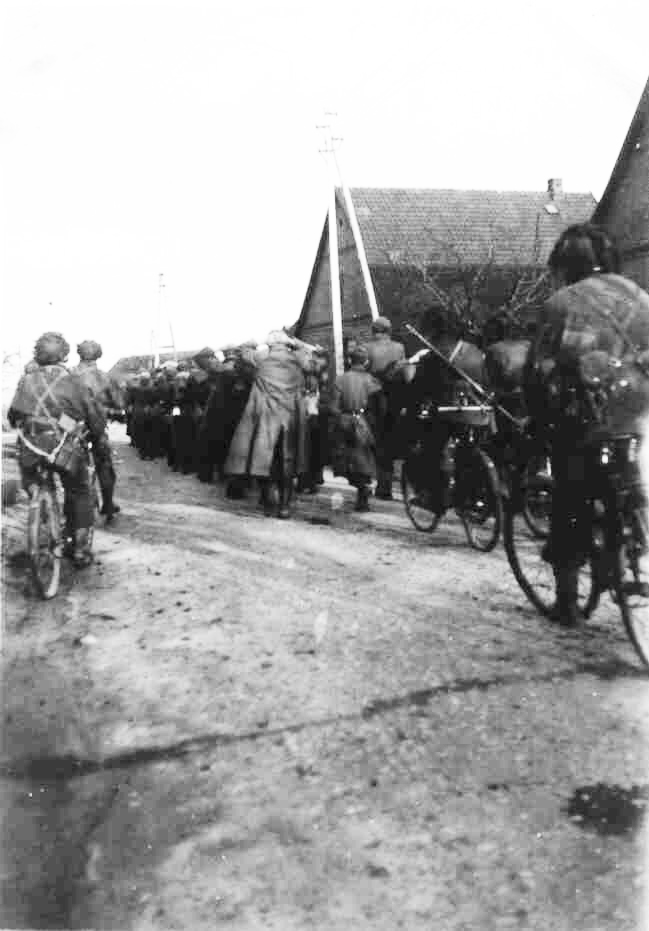 OTHER EQUIPMENT
Wireless Set No. 22 – This was the standard W.W. II airborne vehicle mounted radio. It was similar to, but lighter than, the Wireless Set No. 19.