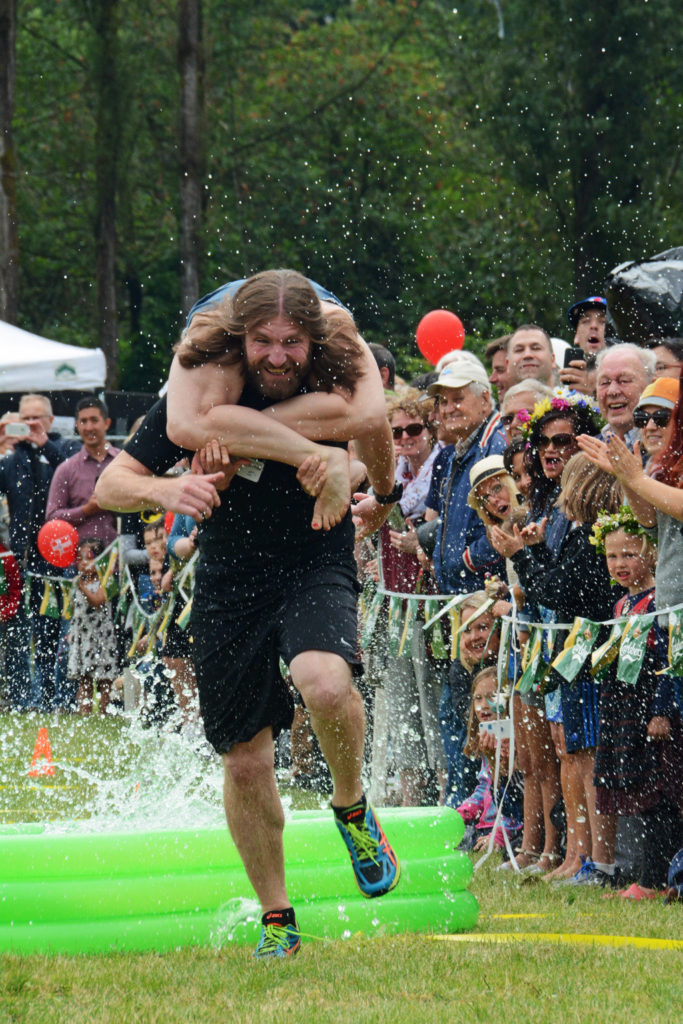 The Scandinavian Cultural Centre in Burnaby, British Columbia, hosts the Annual Scandinavian Midsummer Festival In June each year. A highlight each year is "The Wife Carrying Contest." This is sponsored by Carlsberg and the prize is the "wife's" weight in Carlsberg beer. The definition of "wife" and "husband" were very liberal as you will see in the photos and in simple terms, the "wife" is the person who was carried by the winning runner.
Photographs by Colin MacGregor Stevens
The 21st Annual Scandinavian Midsummer Festival on June 18-19, 2016 and the Wife Carrying Contest was held on the Sunday.
Links to my pages on sports photography: